Client Engagement Process
Once the brief has been secured and ratified with the client, Navorgators alumni members are invited to participate in the project.
Alumni project participation is made on the basis of best fit and availability as determined by the Navorgators Executive.
Once the project team or client Consilium (of 2 or more alumni) is formed it then becomes responsible for project delivery and fulfilment.
The Navorgators Executive performs the enabling client project service agreements, resource coordination and administration.
Typical stage 1 engagement process: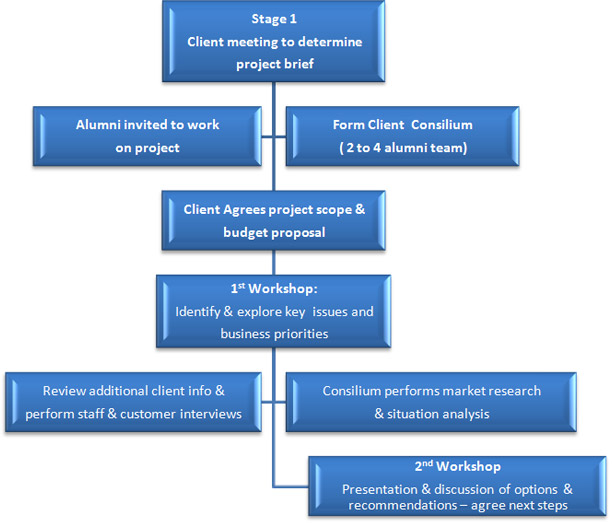 Typical stage 2 engagement process: